Ford Mustang
MY1979 - MY1993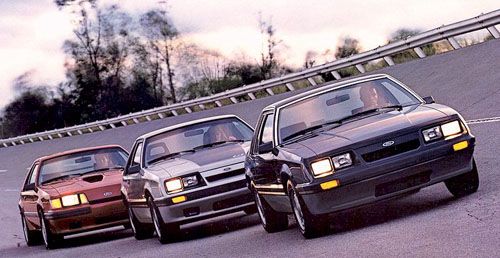 ---
---
The 1979 model year Mustang began production in 1978 replacing the Mustang II. The model was based on the longer Fox platform. Body
styles included a coupé (notchback), hatchback, and convertible. The model was heavily facelifted for the 1987 model year going from the
"four eyes" look to the "aero" look. Available trim levels included L, GL, GLX, LX, GT (1982-1993), GTS, Turbo GT (1983–84),
GT-350 (1984), SVO (1984–86), Cobra (1979–81,1993), Cobra R (1993), and Ghia (1979–81). Production ended in 1993 with the
introduction of the fourth-generation Mustang (SN-95) for the 1994 model year.